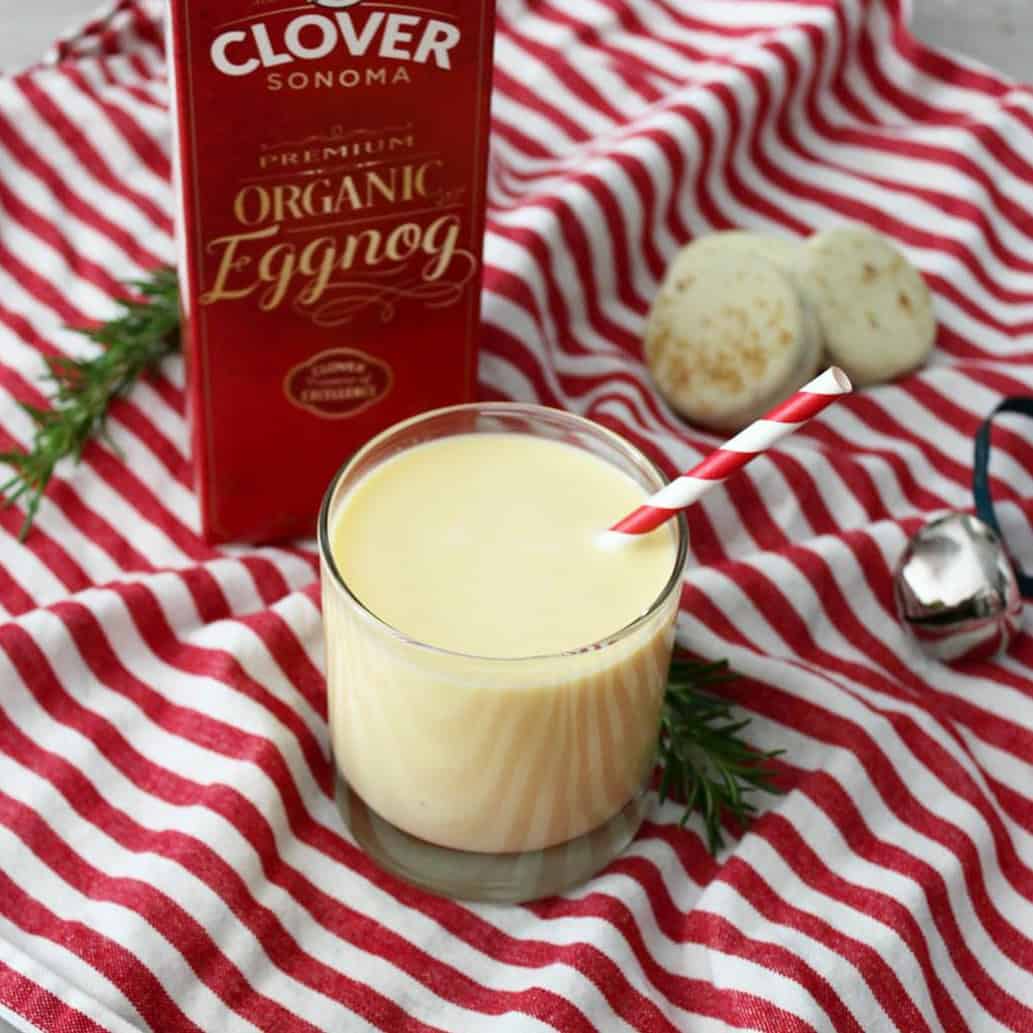 December is my absolute favorite time of year because of all the yummy food and drinks – especially eggnog! This year I can't get enough of Clover Sonoma Eggnog. I've been drinking it plain (or with a splash of something special at night!) for a few weeks. If you've never had eggnog, stop reading this post and head over to Whole Foods to get some!
It's resembles a thick milk, but the taste is hard to describe other than delicious. It's a quintessential holiday drink and the Clover Sonoma Organic Eggnog might be the best I've ever had.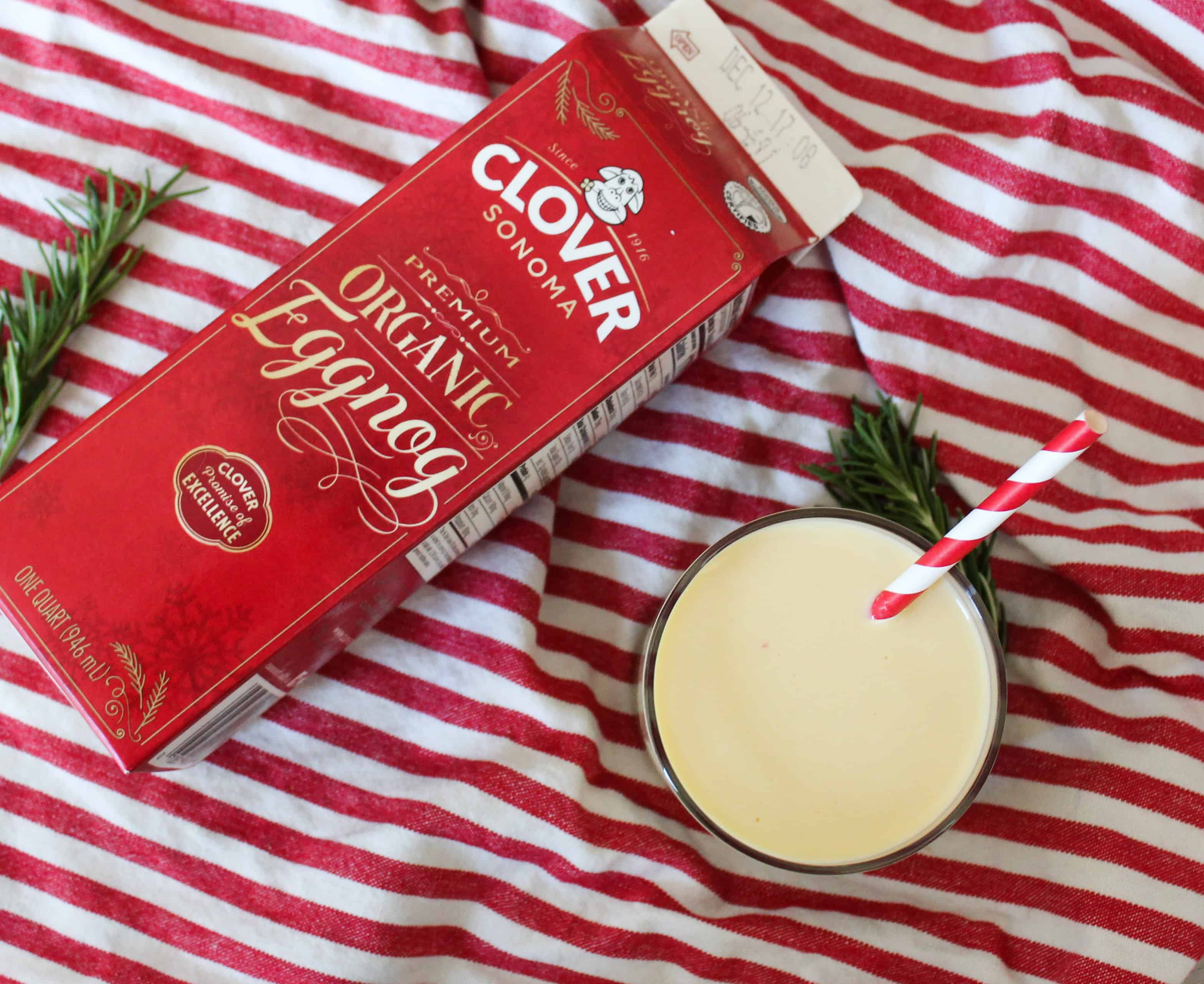 Eggnog is usually only available around the holidays, so I started thinking about ways I could enjoy it ever more while it's still around. I decided to try overnight oats and substituted some of the milk for eggnog. It was so good that have been eating it every few days since.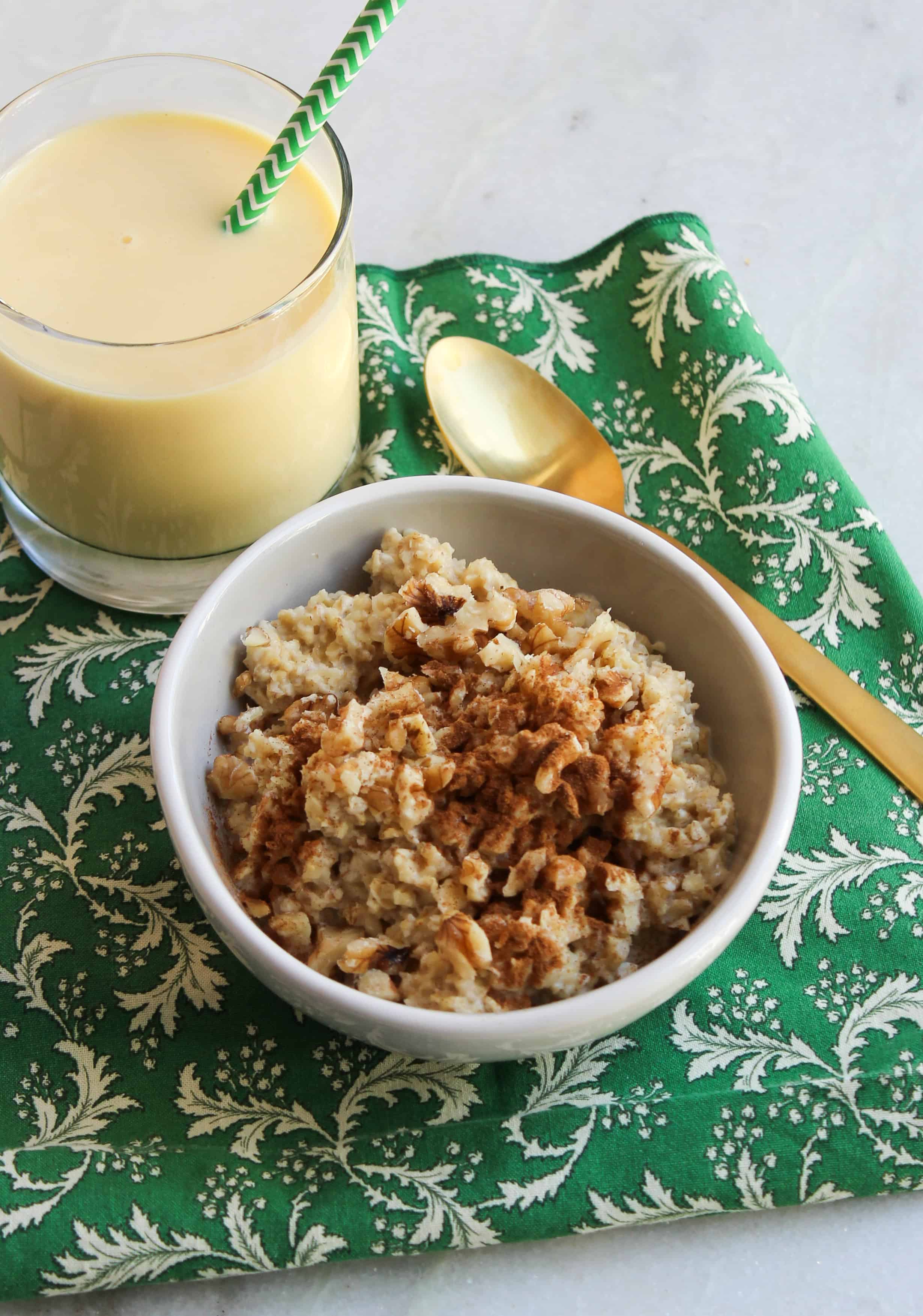 I've also partnered with Clover Sonoma on a contest they are running with Whole Foods. You could win a $250 gift card to Whole Foods Market, plus $50 Clover Sonoma Cash towards your holiday feast & beyond! All you have to do is head over to your local Whole Foods and pick up Clover Sonoma Eggnog. Take a picture with your eggnog and post on Instagram with the hashtag #eggcitedforeggnog. Don't forget to tag @Clover.Sonoma.
Photos must be posted between 12/1 – 12/20/17. Winner announced 12/27/17. By entering you confirm that you are a California resident 18+ years of age. Good luck!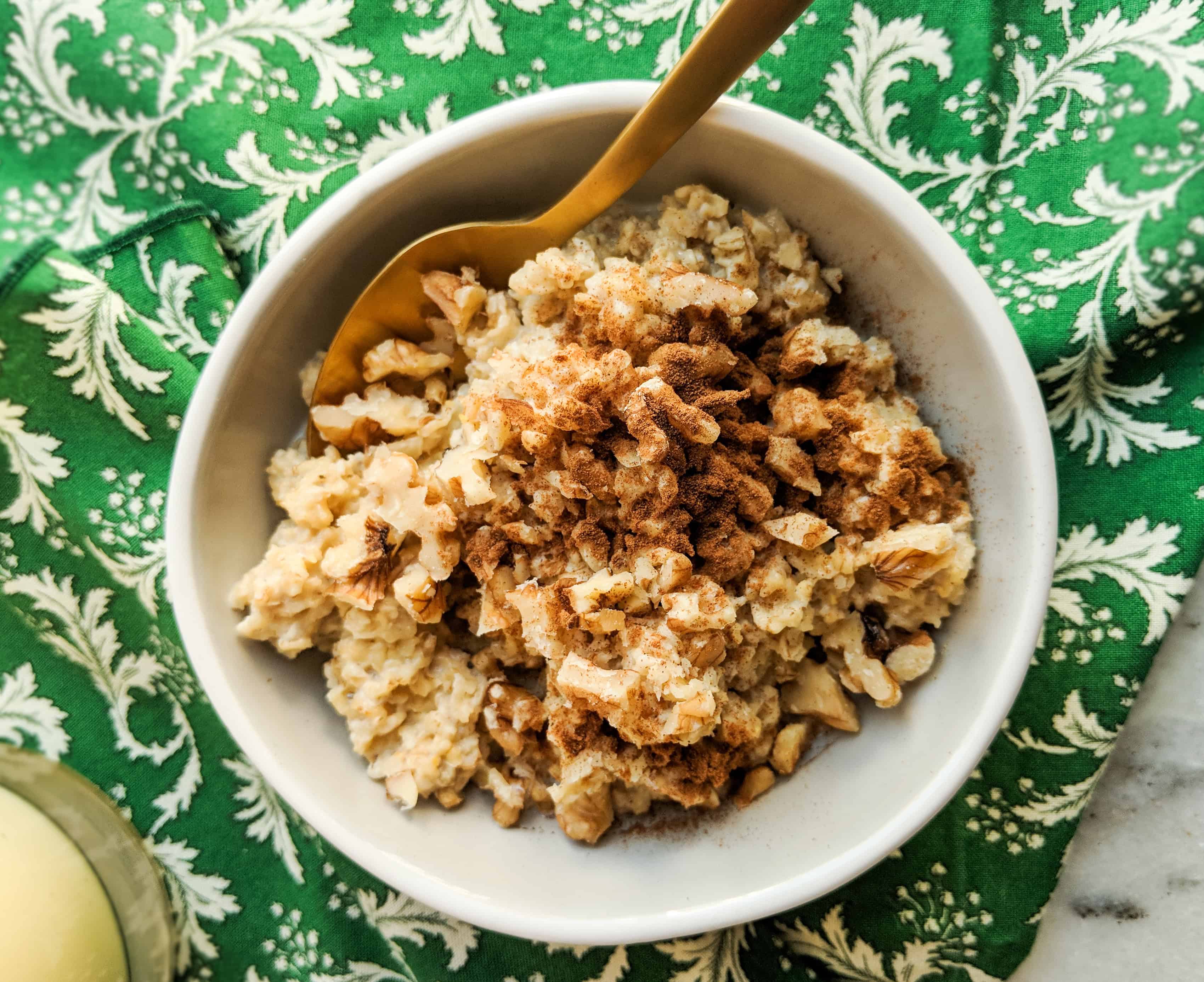 Overnight oats with Clover Sonoma eggnog
2017-12-15 00:43:57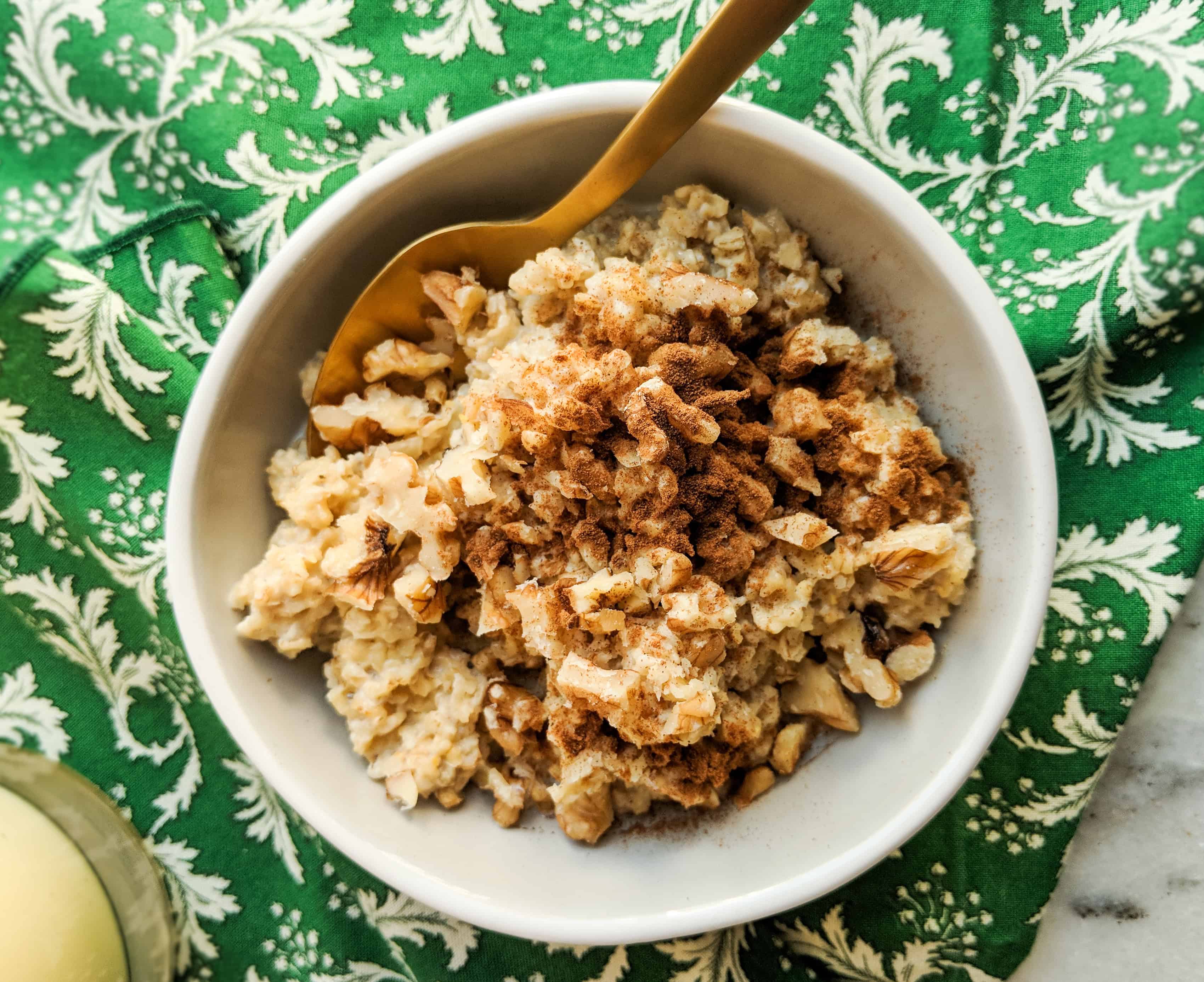 Serves 1
Nutrition Facts
Amount Per Serving
* Percent Daily Values are based on a 2,000 calorie diet. Your Daily Values may be higher or lower depending on your calorie needs.
Ingredients
1/2 cup of Clover Sonoma Eggnog
1/4 cup of Clover Sonoma Whole Milk
1/2 cup rolled oats
dash of cinnamon (optional)
1 tablespoon chopped walnuts (optional)
1 tablespoon brown sugar (optional)
Instructions
Add oats, eggnog and milk to a mason jar or small bowl. Mix well.
Cover and put in fridge for at least 6 hours.
Stir and top with cinnamon, brown sugar and nuts if desired before serving. Enjoy!
Cocoa & Salt http://cocoaandsalt.com/