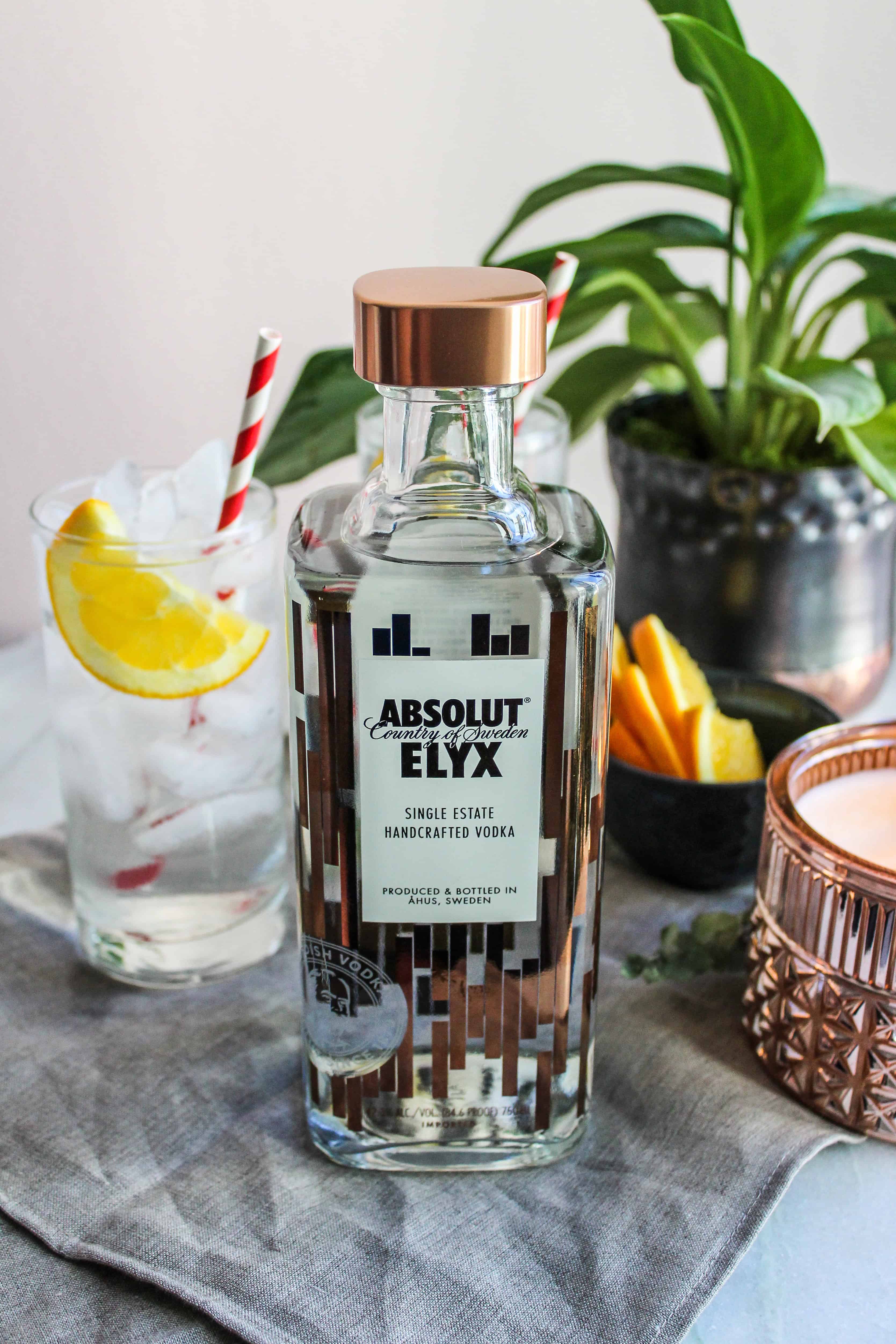 A signature cocktail is a must at any party, but it's especially important during holiday get-togethers when our days are a extra busy.
Rather than stocking a full bar for my holiday party this year, I picked up Absolut Elyx to create my own signature cocktail. Absolut Elyx is a luxurious single estate, copper crafted vodka that is not only delicious on it's own, but perfect for making cocktails. After trying it, I can say that copper really does make everything better.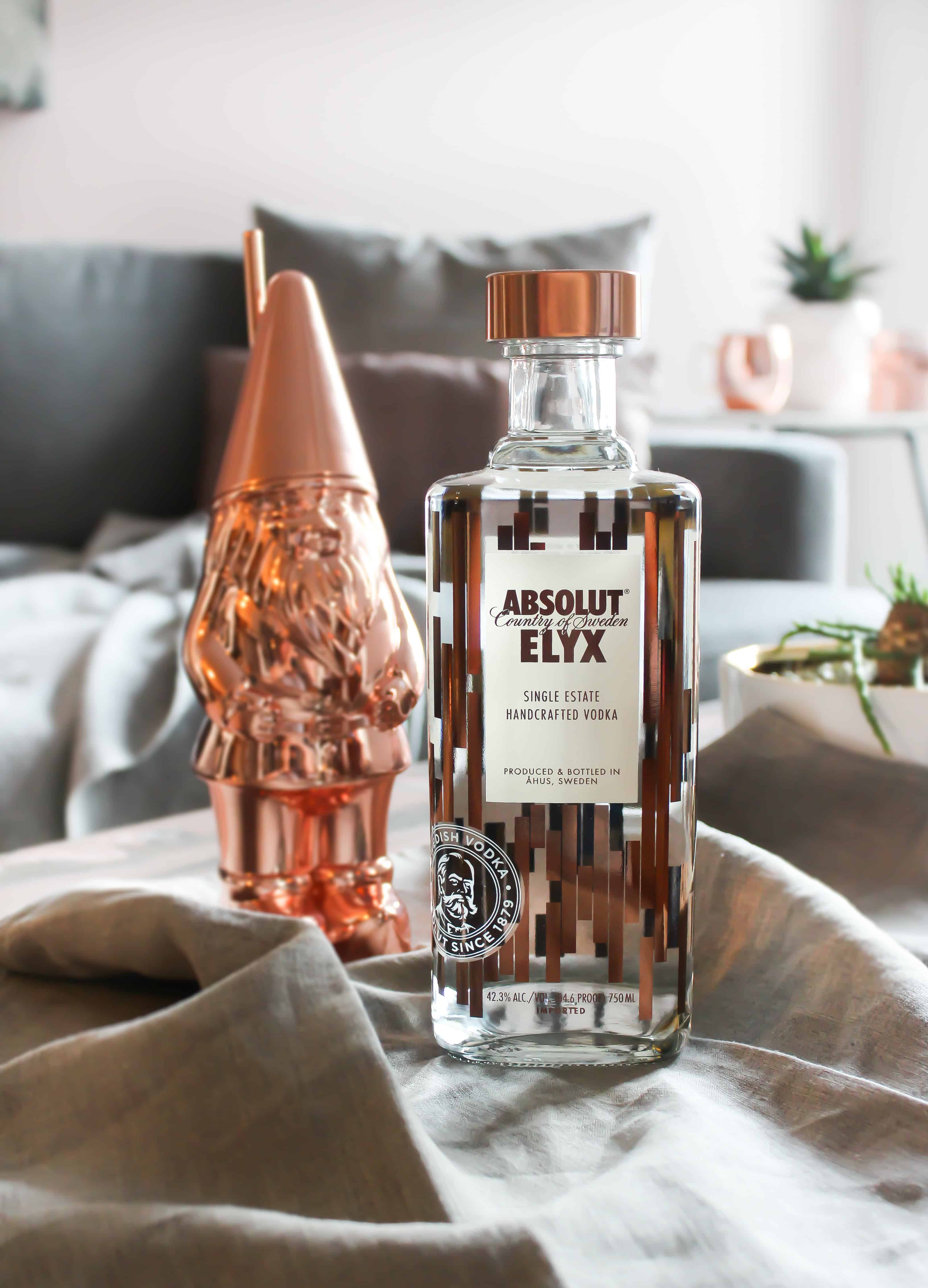 From the title "Create your own signature holiday cocktail", you were probably expecting me to go into an elaborate matching formula with dozens of hard to find ingredients. But you know I'm all about making entertaining effortless. Absolut Elyx has several delicious recipes on their site and I can guarantee you'll find something elegant and easy to match your personality and party theme. My pick is the Absolut Elyx Signature Butterfly Cocktail.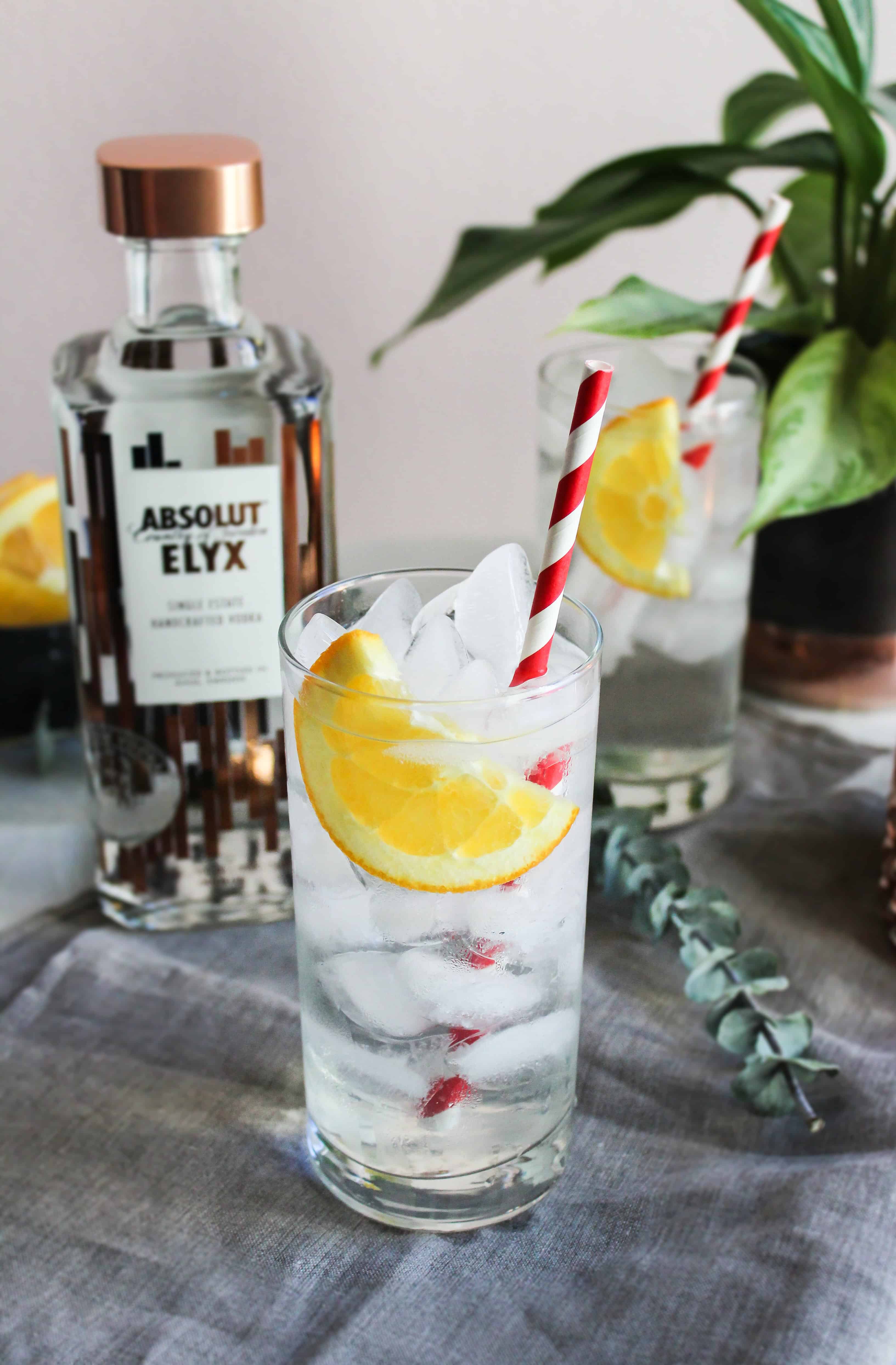 The most important thing about a signature cocktail is to find the highest quality ingredients, keep it simple and remember that copper makes everything better. Visit the Elyx Boutique to order Absolut Elyx and elegant copper accessories. If you really want to make your guests smile, pick up a few Felix the Elyx Copper Gnome drinking vessels. He's absolutely adorable and sure to be a conversation starter.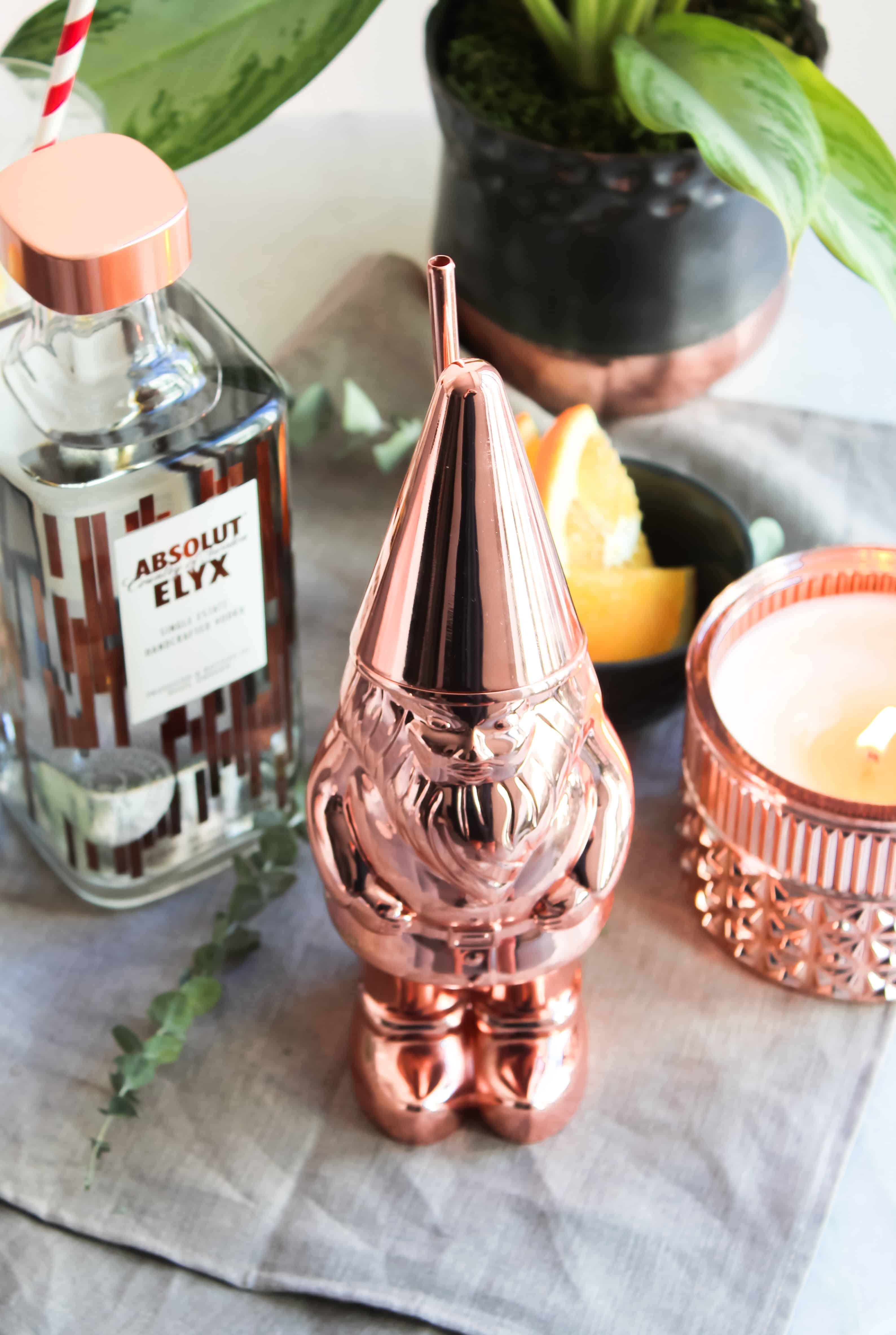 Using a copper cup really does make your drink better by providing insulation, keeping it cool whether you are enjoying it on a hot summer day or sitting by the warm fireplace in the winter.
Visit the Elyx Boutique to order Absolut Elyx and copper accessories. They also have several beautiful copper gift ideas that are sure to make your gift giving memorable!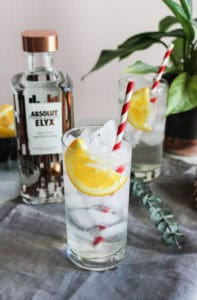 Absolut Elyx Signature Butterfly Cocktail
2017-12-09 23:00:37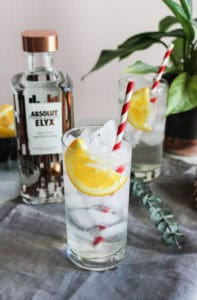 Nutrition Facts
Amount Per Serving
* Percent Daily Values are based on a 2,000 calorie diet. Your Daily Values may be higher or lower depending on your calorie needs.
Ingredients
2 Parts Absolut Elyx
1 Part Lillet Blanc
4 Parts Chilled Jasmine Tea
1 Part Freshly Squeezed Lemon Juice
1 Part Orange Blossom Honey (1:1)
Orange slices for garnish
Instructions
Combine all ingredients in a shaker tin over cubed ice. Shake then strain over cubed ice in a highball glass and garnish.
Cocoa & Salt http://cocoaandsalt.com/