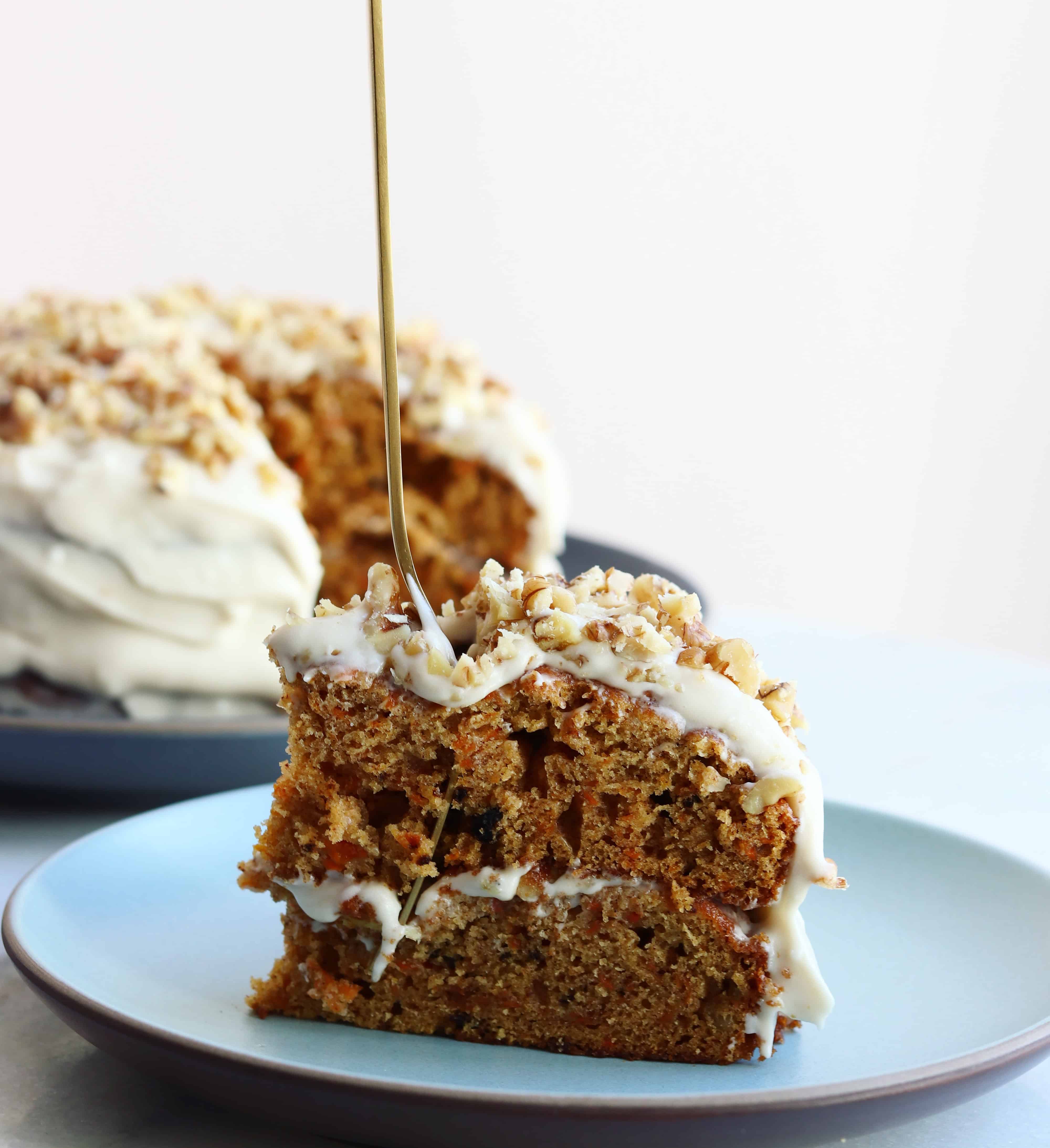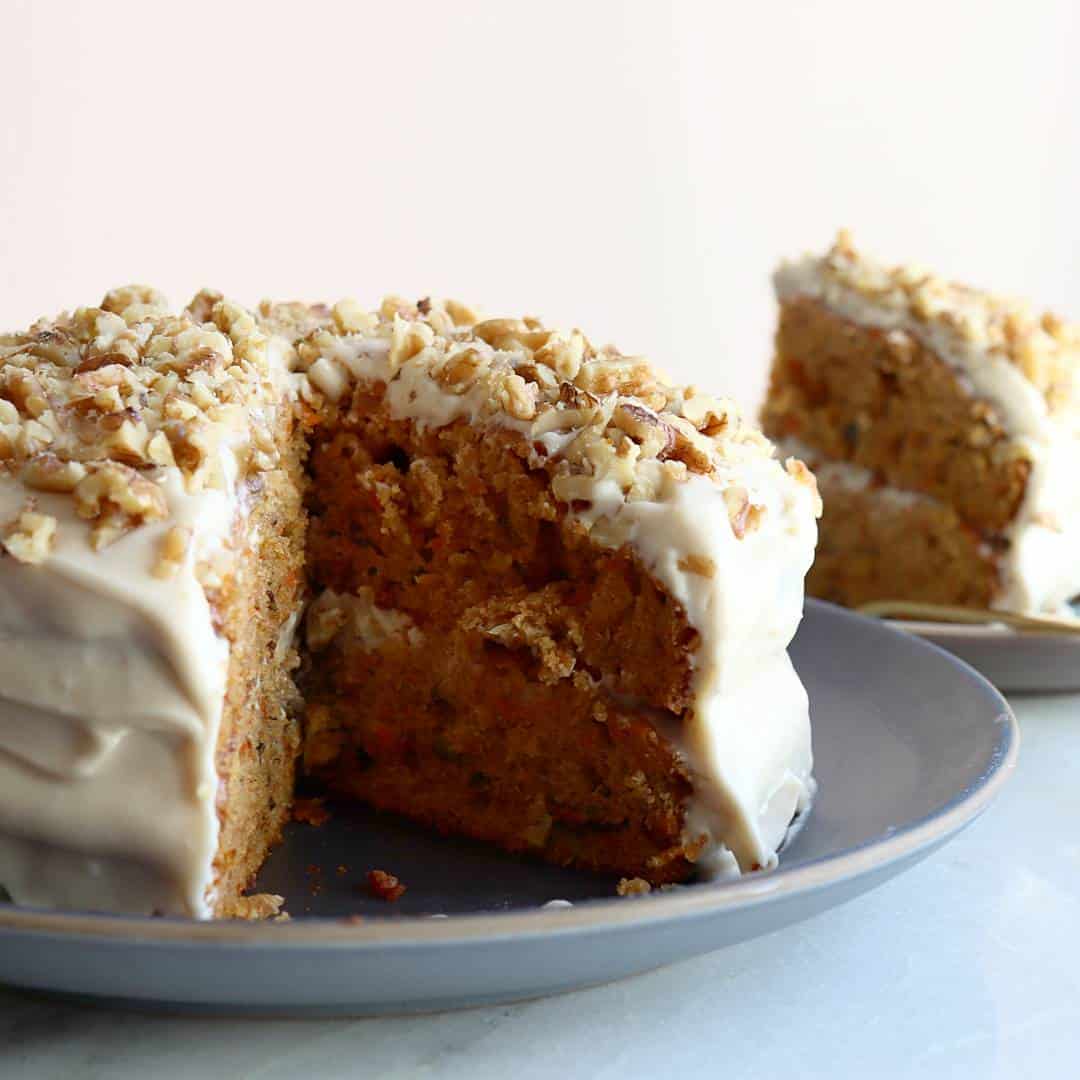 Classic carrot cake
2018-02-07 21:50:11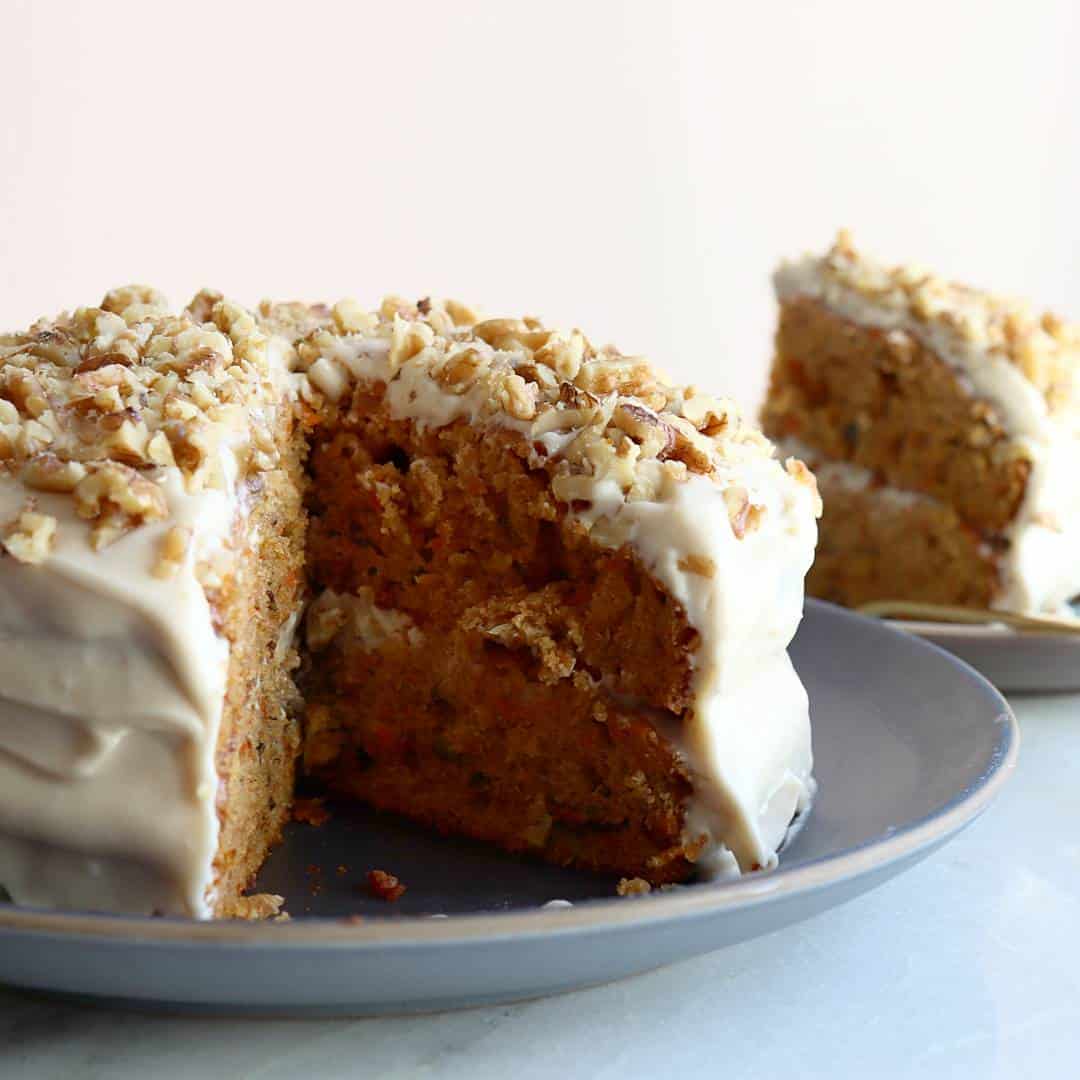 Nutrition Facts
Amount Per Serving
* Percent Daily Values are based on a 2,000 calorie diet. Your Daily Values may be higher or lower depending on your calorie needs.
Cake
2 cups of all purpose flour
2 teaspoons baking soda
1/2 teaspoon salt
2 teaspoons ground cinnamon
1/2 teaspoon ground nutmeg
3 large eggs
1/2 cup vegetable oil
1 jar of carrot baby food (about 1/4 cup)
1 tablespoon vanilla extract
3 cups of shredded carrots
1 1/4 cup chopped walnuts
Frosting
1 package of cream cheese
4 tablespoons unsalted butter
1 teaspoon vanilla
3-4 cups powdered sugar (depending on how sweet you like it)
Instructions
Preheat oven to 350 degrees and line two 8 inch round pans.
Add dry ingredients to a bowl and mix until combined.
Add wet ingredients to another bowl and mix until combined. Slowly add in dry ingredients and mix well. Fold in carrots and 1 cup of walnuts.
Divide mixture between both pans and bake for about 30-35 minutes until a toothpick comes out clean.
Let cool for about 15 minutes then transfer to a wire rack to cool completely.
While cake is cooling, make frosting. Add cream cheese, butter and vanilla to a bowl. Use a hand mixer or a stand mixer and mix well. Slowly add in powdered sugar while continuing to mix.
Add about 1/4 cup of frosting to the top of one of the cakes. Top with second cake then smooth remaining frosting over entire cake. Top with walnuts if desired.
Cocoa & Salt http://cocoaandsalt.com/