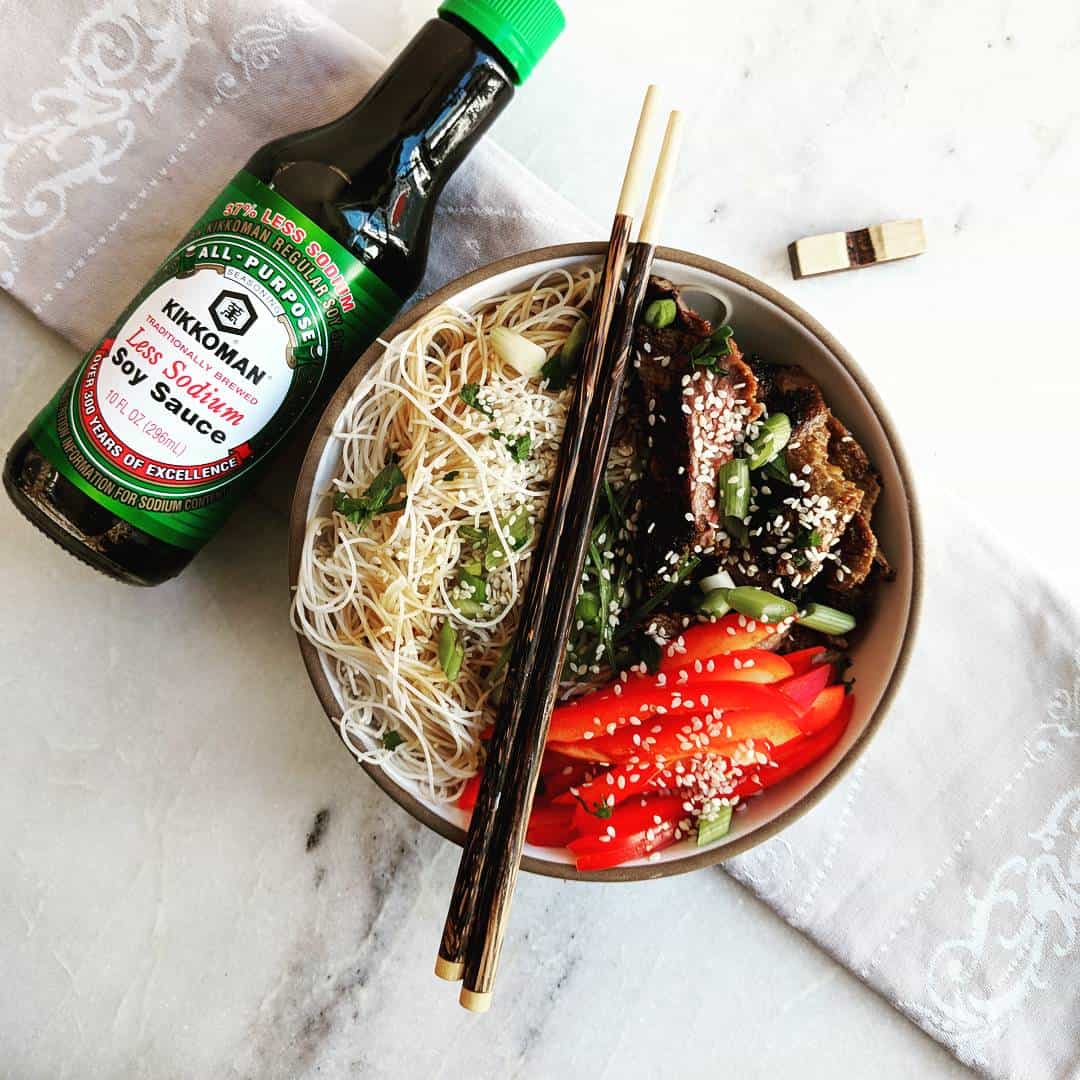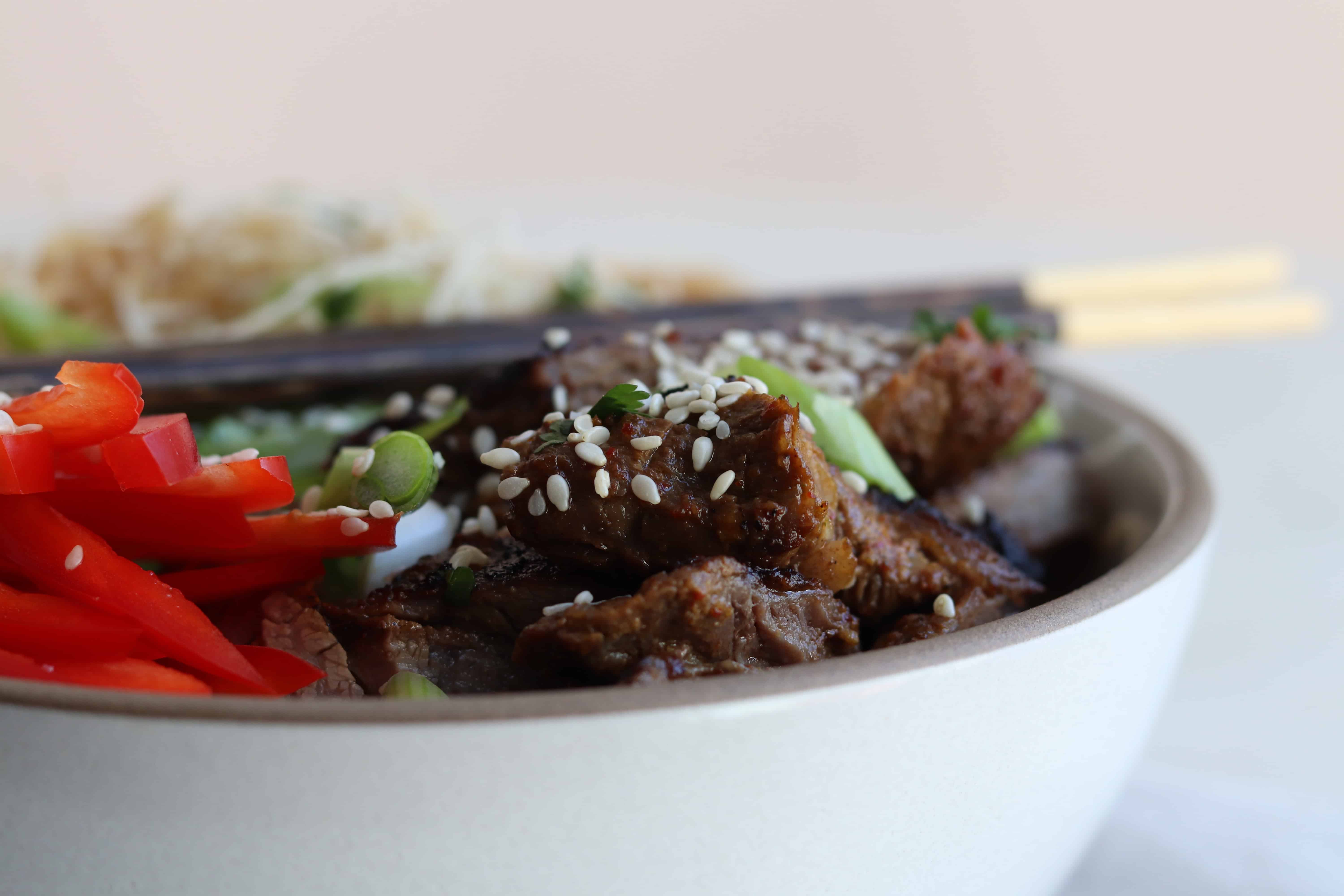 Easy spicy garlic beef marinade
2018-02-06 09:14:04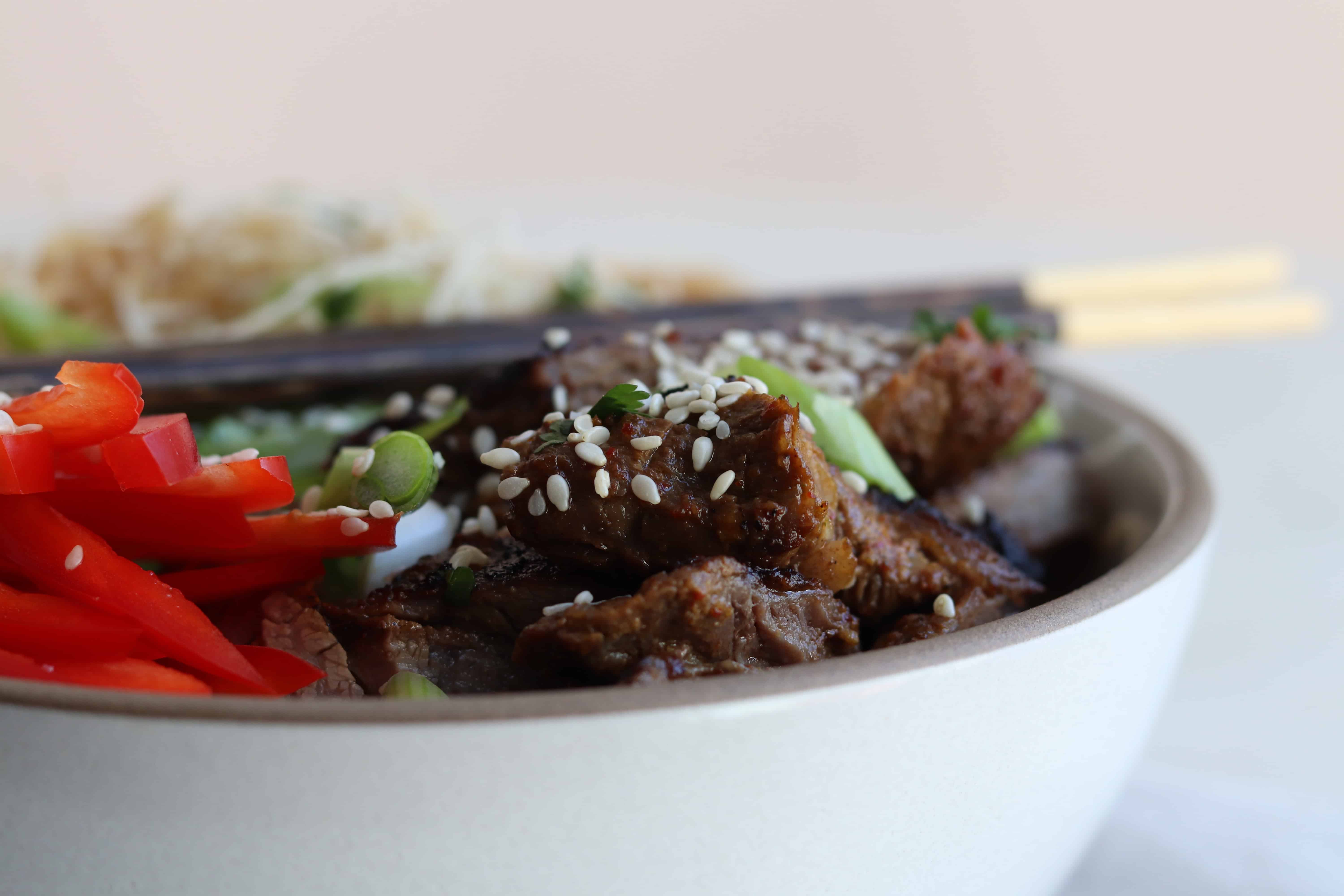 Serves 4
Nutrition Facts
Amount Per Serving
* Percent Daily Values are based on a 2,000 calorie diet. Your Daily Values may be higher or lower depending on your calorie needs.
Ingredients
1 pound skirt or flank steak
8 cloves of garlic
1/4 cup Kikkoman Low Sodium Soy Sauce
2 tablespoons balsamic vinegar
1/8 cup sesame oil
1/8 cup vegetable oil
2 scallions
small handful of fresh cilantro
1 tablespoon red chili flakes
1 teaspoon pepper
Instructions
Combine all ingredients except steak in a blender until smooth.
Add steak and marinade to a glass container or zip lock bag. Make sure steak is covered in marinade. Leave in the first for 12 hours.
Heat a grill or cast iron pan on very high heat. Shake off excess marinade and add steak to the pan.
Cook for about 2 minutes per side or until desired doneness. Remove from pan and let rest on a cutting board for about 10 minutes.
Slice and enjoy!
Notes
The steak if very thin so the goal here is to get the outside nice and crispy fast so you don't overcook the steak. The steak will continue cooking after you removing from the pan and let rest, so make sure you don't overcook!
Cocoa & Salt http://cocoaandsalt.com/