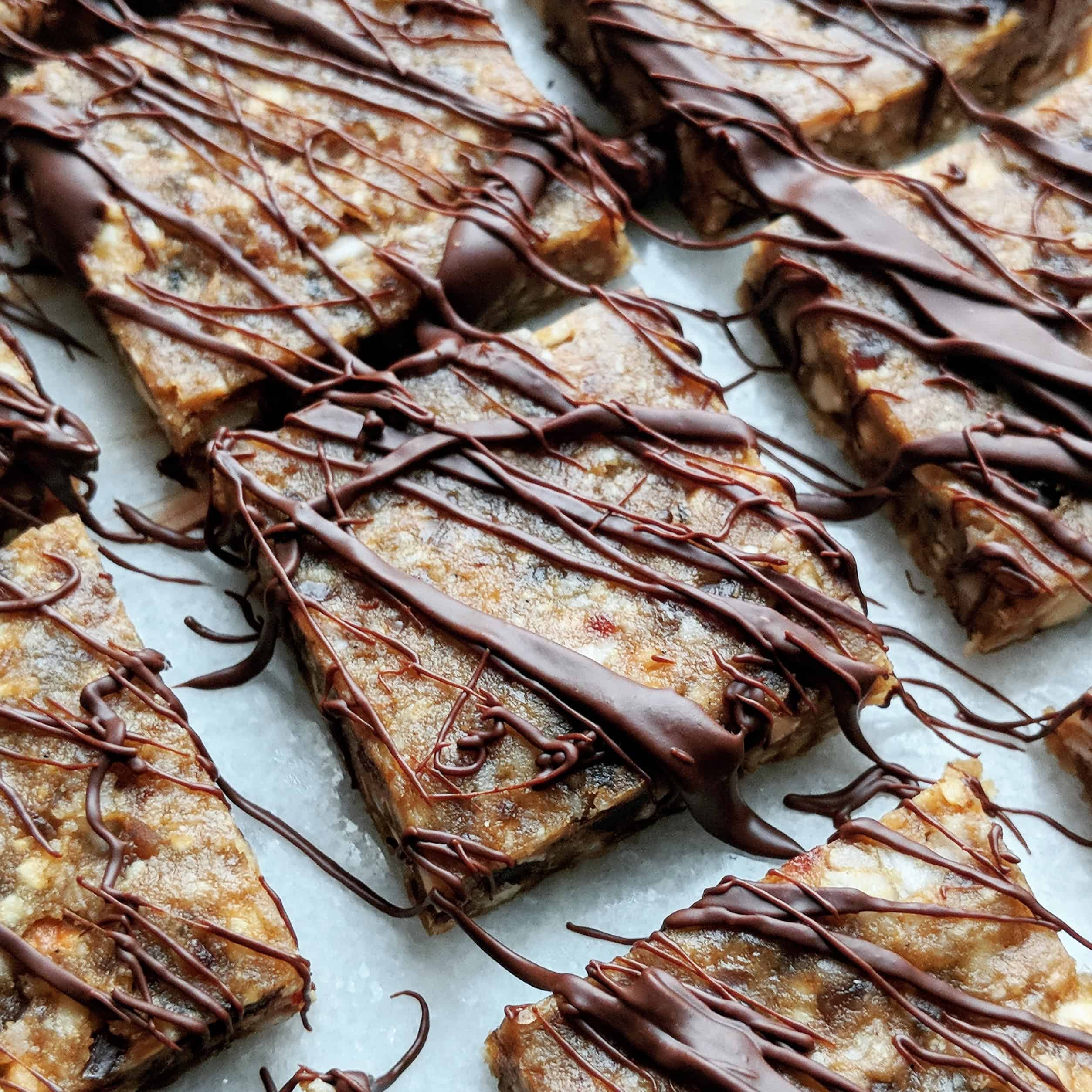 If you love chocolate as much as me, you will love these bars! They are no-bake, vegan, chewy, sweet, and full of goodness!
I was recently at Trader Joe's and saw that they sell organic maca powder. I love maca and their version is WAY less expensive than I pay at other stores so I picked up a bag. As a bonus, they have a recipe for what they call "Coconut Cream Energy Bars" on the package. It sounded pretty good so I decided to give it a try, but made a few adaptions based on my preferences.
The first difference between this recipe and the original are the use of cashews rather than macadamia nuts. Macadamia nuts are my absolute favorite, but they are expensive so I opted for the more affordable cashew.
The second difference is that they recommend 1/2 teaspoon vanilla extract. I personally can't get enough vanilla in my treats, so I did a full teaspoon.
Finally, the big difference is the drizzle of chocolate I added. Dark chocolate is full of antioxidants so I try to sneak it in whenever I can. Antioxidants include vitamins, minerals and phytochemicals like manganese, copper, iron, magnesium and more!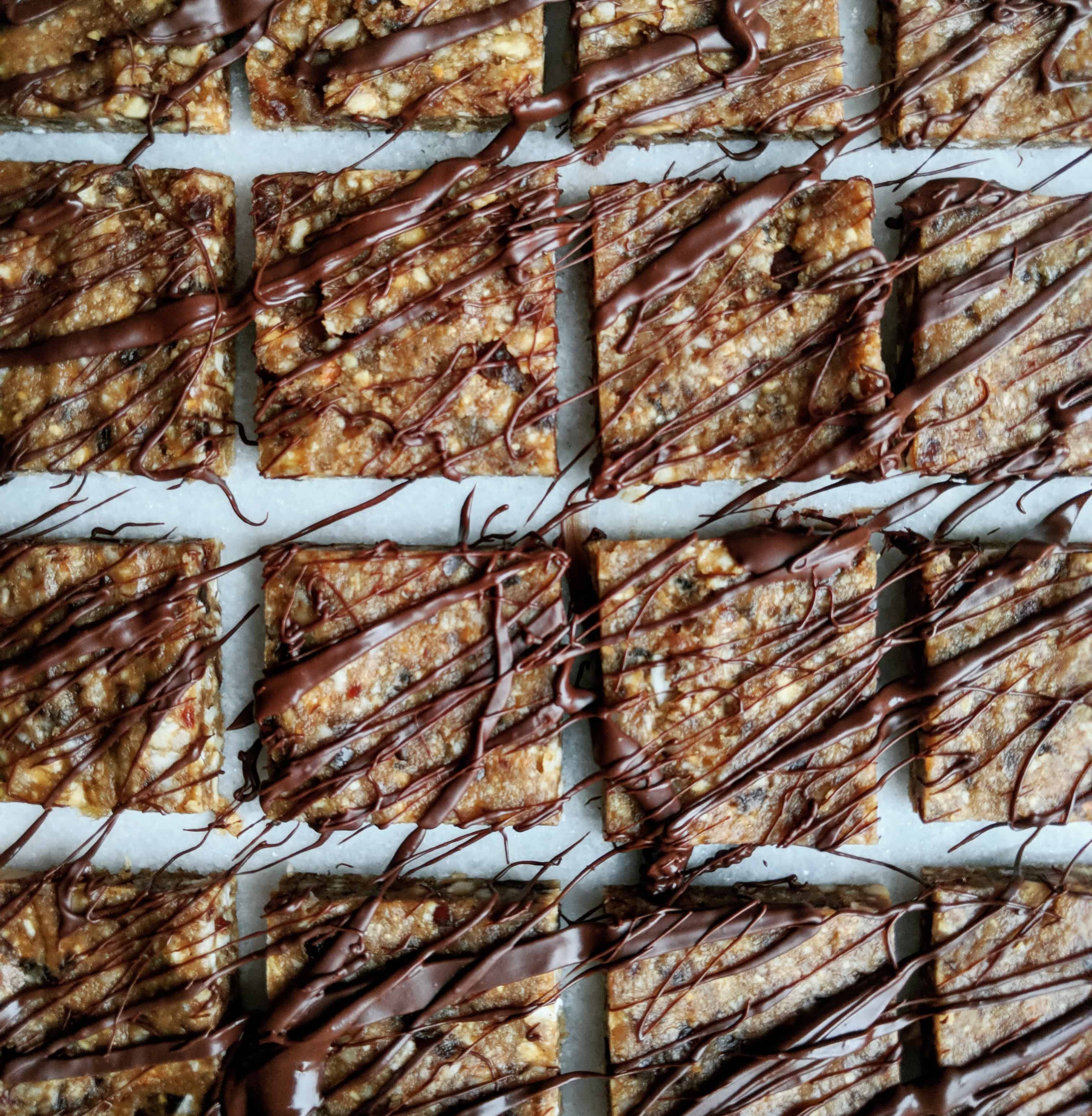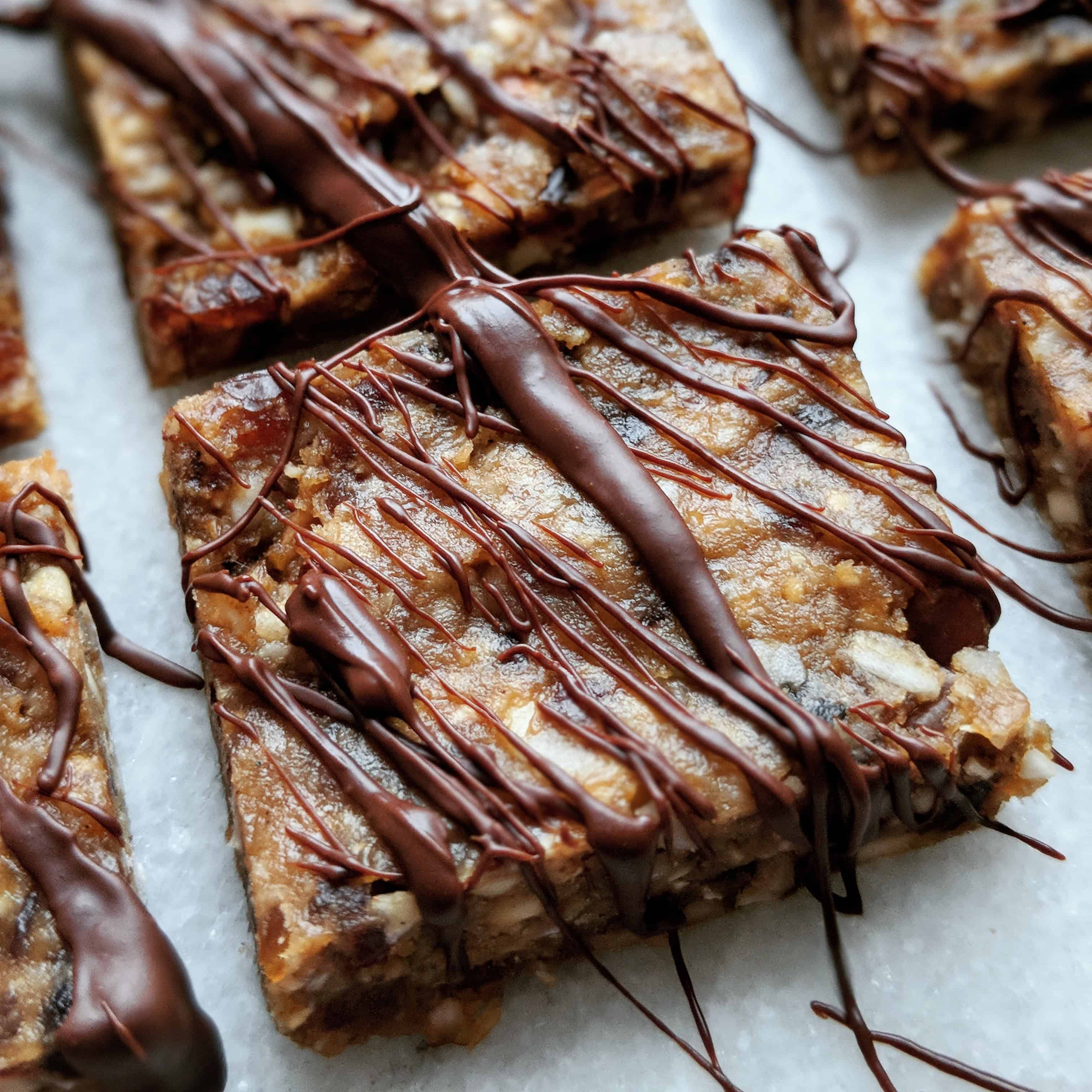 Vegan coconut energy bars
2018-01-13 23:02:03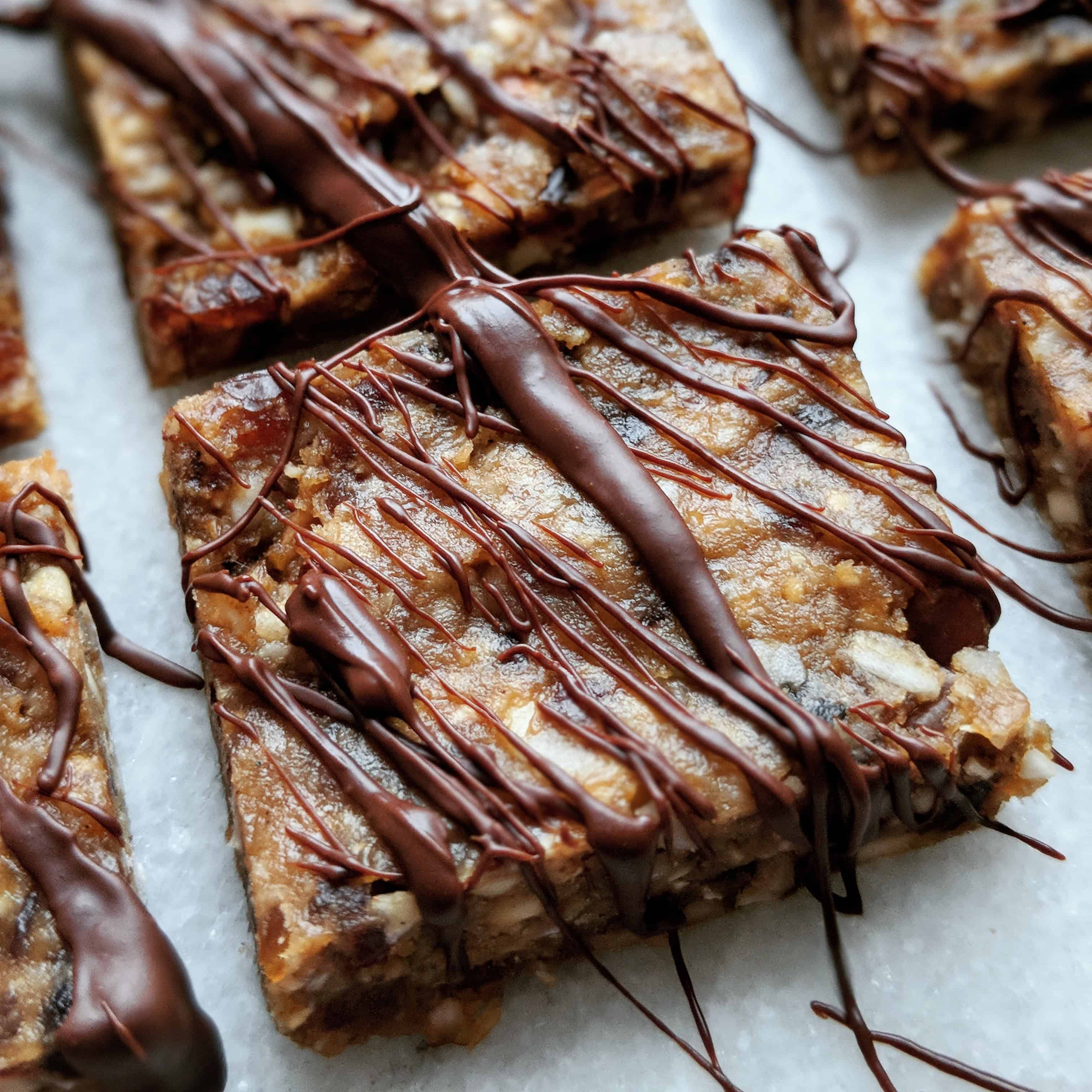 Serves 16
Nutrition Facts
Amount Per Serving
* Percent Daily Values are based on a 2,000 calorie diet. Your Daily Values may be higher or lower depending on your calorie needs.
Ingredients
2 tablespoons Trader Joe's Organic Maca Powder (or your favorite maca)
1 cup unsalted cashews
1 cup dried, pitted dates
1/2 cup shredded coconut (make sure it's unsweetened)
1 Tbsp coconut oil
1 teaspoon vanilla extract
1 Tbsp cacao powder
Water, as needed
1/4 cup vegan dark chocolate (or regular if you don't have vegan)
Instructions
Add all ingredients except water and chocolate chips to a food processor. Blend until mixture is finely chopped and sticky enough to form into a soft dough.
Once the dough is chopped and sticks together, press into a parchment lined 8x8 pan. Free for at least 30 minutes.
After dough is frozen, remove from freezer and cut into squares.
Melt the chocolate over a double boiler then drizzle with a spoon onto the bars. Place on a lined sheet pan and return to freezer for another 30 minutes. After 30 minutes, you can remove from freezer and wrap individually. Keep them stored in freezer until ready to eat. They thaw quickly!
Adapted from Trader Joe's Organic Maca Powder
Adapted from Trader Joe's Organic Maca Powder
Cocoa & Salt http://cocoaandsalt.com/