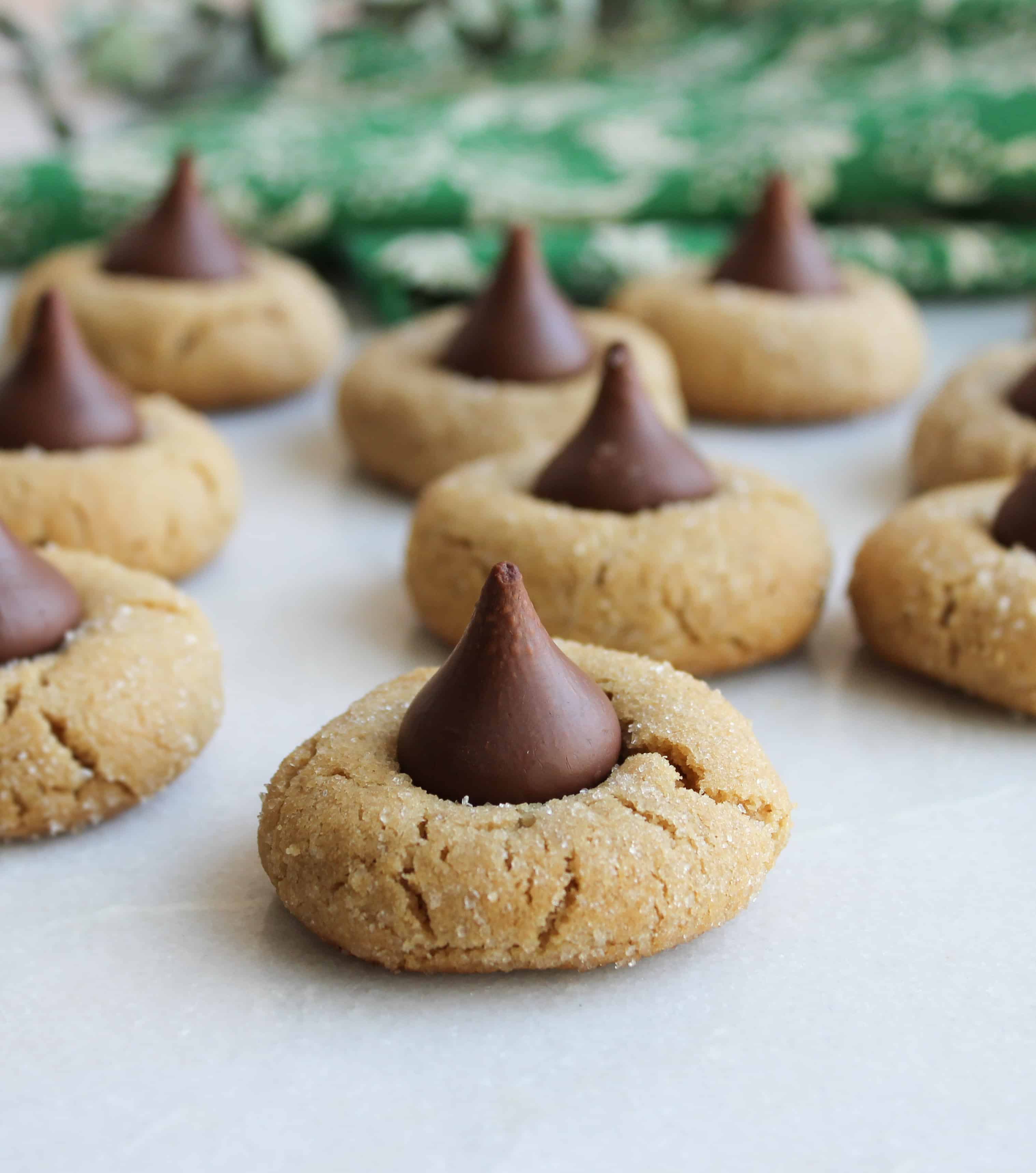 I grew up in Canada where classic holiday desserts for are nanaimo bars and butter tarts. If you've never had either of these I highly recommend doing a quick Google search for a recipe then picking put the ingredients. Nanaimo bars have an extra special place in my heart since I love chocolate more than just about any other food!
This year I decided to make a dessert that I consider more of a classic American cookie – the peanut butter blossom. Since I had never baked these before, I decided to turn to the experts at the NY Times.
The cookies turned out great! The recipe recommends rolling the balls in sugar before baking, but I thought that made them a bit too sweet for me so next time Ill skip that step.
Do you have a favorite peanut butter blossom recipe? I would love to see it!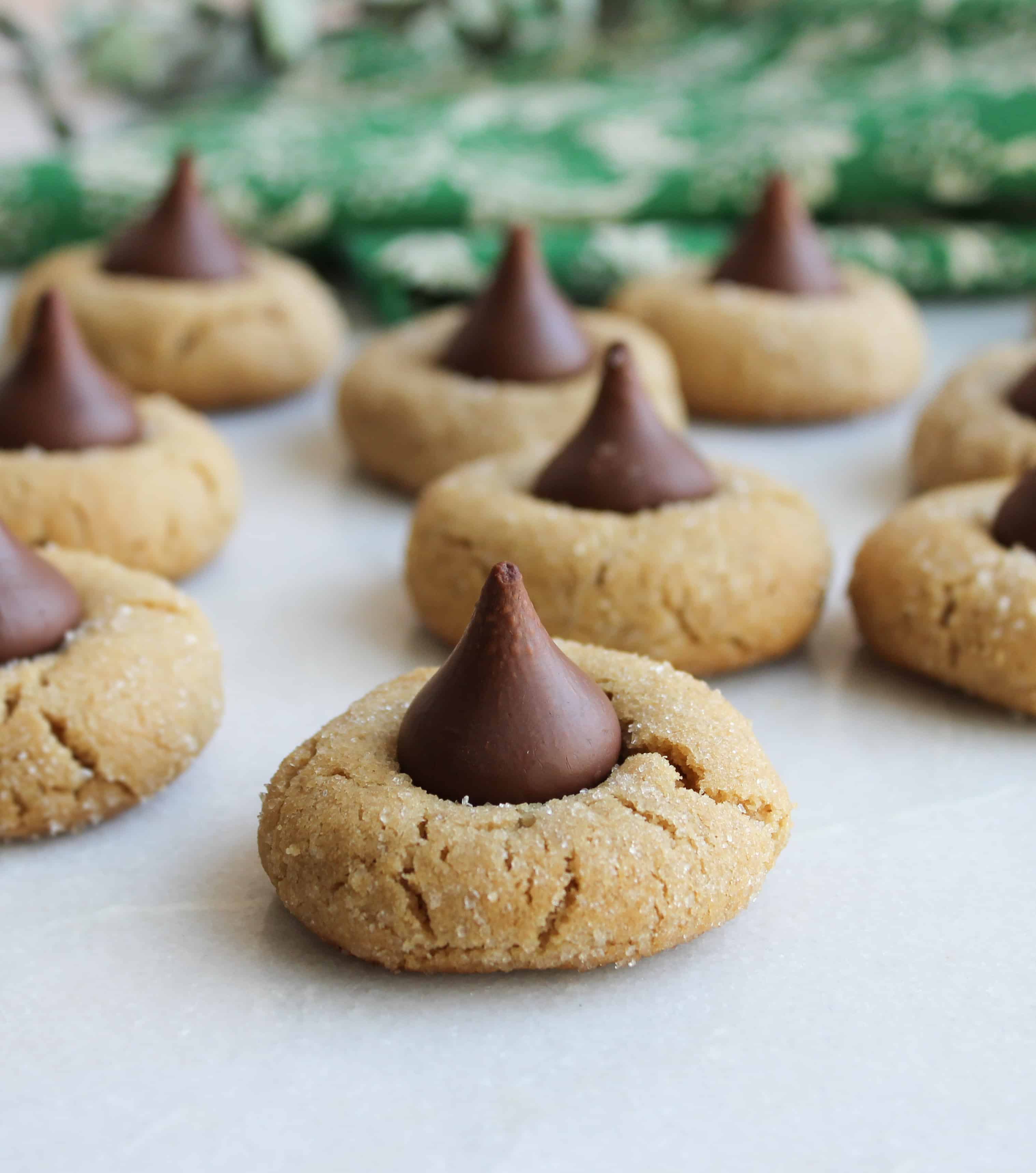 NY Times Peanut Butter Blossoms
2017-12-09 22:59:19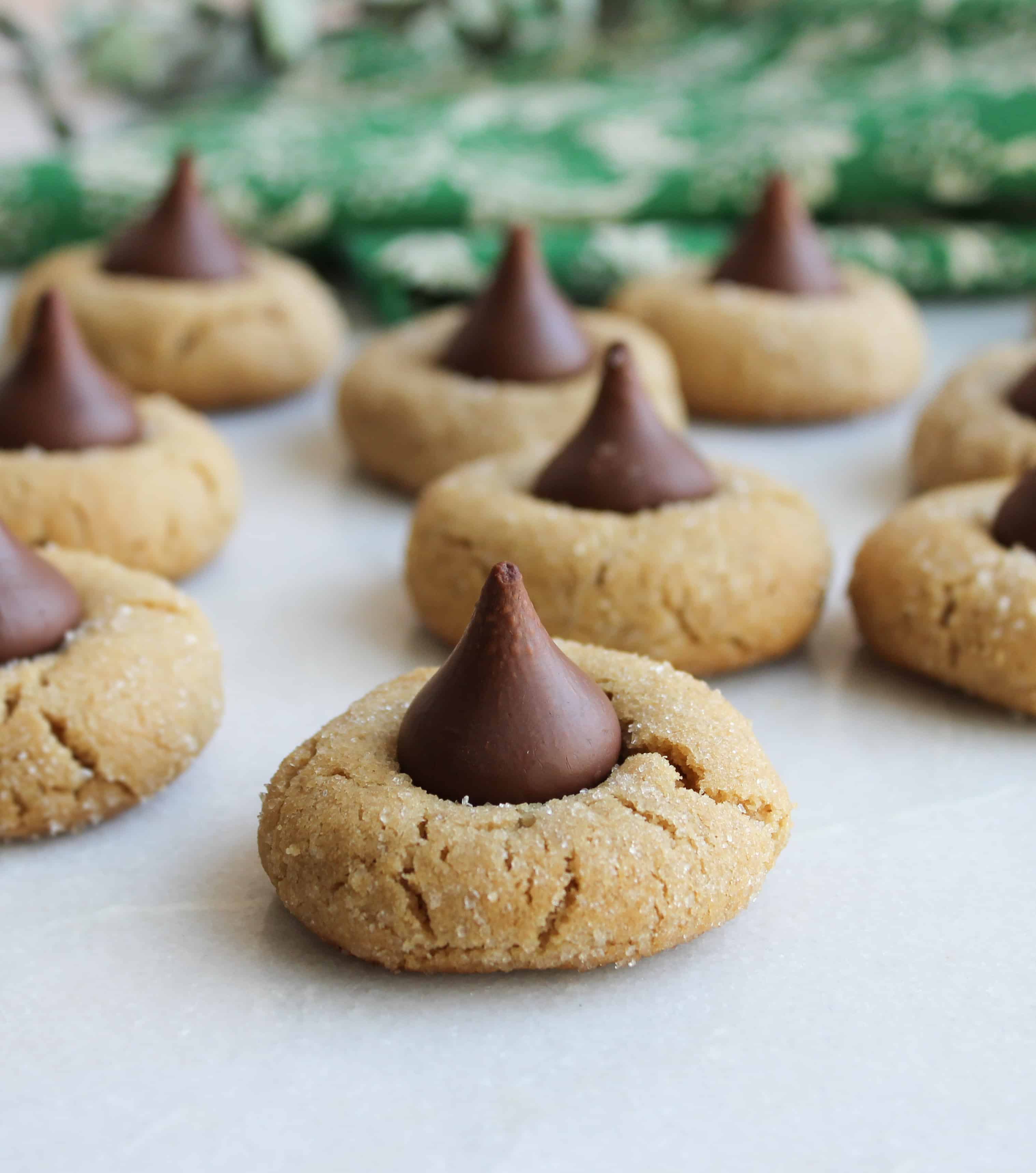 Nutrition Facts
Amount Per Serving
* Percent Daily Values are based on a 2,000 calorie diet. Your Daily Values may be higher or lower depending on your calorie needs.
Ingredients
1 ¾ cups all-purpose flour
1 teaspoon baking soda
½ teaspoon salt
4 ounces (1 stick) butter, at room temperature
½ cup smooth peanut butter
½ cup granulated sugar, more for rolling
½ cup light brown sugar
1 large egg
1 tablespoon milk
1 teaspoon vanilla
Nonstick spray or vegetable oil for cookie sheet, optional
5 dozen (one 11-ounce package) Hershey's Kisses, foil removed
Instructions
Sift together flour, baking soda and salt; set aside.
Using an electric mixer, cream together butter, peanut butter, 1/2 cup granulated sugar and light brown sugar.
Add egg, milk and vanilla; beat until well blended.
Gradually add flour mixture, mixing thoroughly. If the dough is very soft, refrigerate for about 1 hour.
Preheat oven to 375 degrees. Spray, oil or line a cookie sheet with nonstick liner and set aside. Roll dough into 1-inch balls. (For a precise number of cookies, divide the dough into 5 pieces, and shape each piece into 12 balls.)
Roll cookies in sugar and place 2 inches apart on cookie sheet. Bake until very light brown and puffed, 6 to 8 minutes. Remove sheet from oven and lightly press a candy kiss into center of each cookie, allowing it to crack slightly. Return to oven until light golden brown, 2 to 3 minutes. Remove from oven, cool completely and store in an airtight container.
Adapted from The New York Times
Cocoa & Salt http://cocoaandsalt.com/