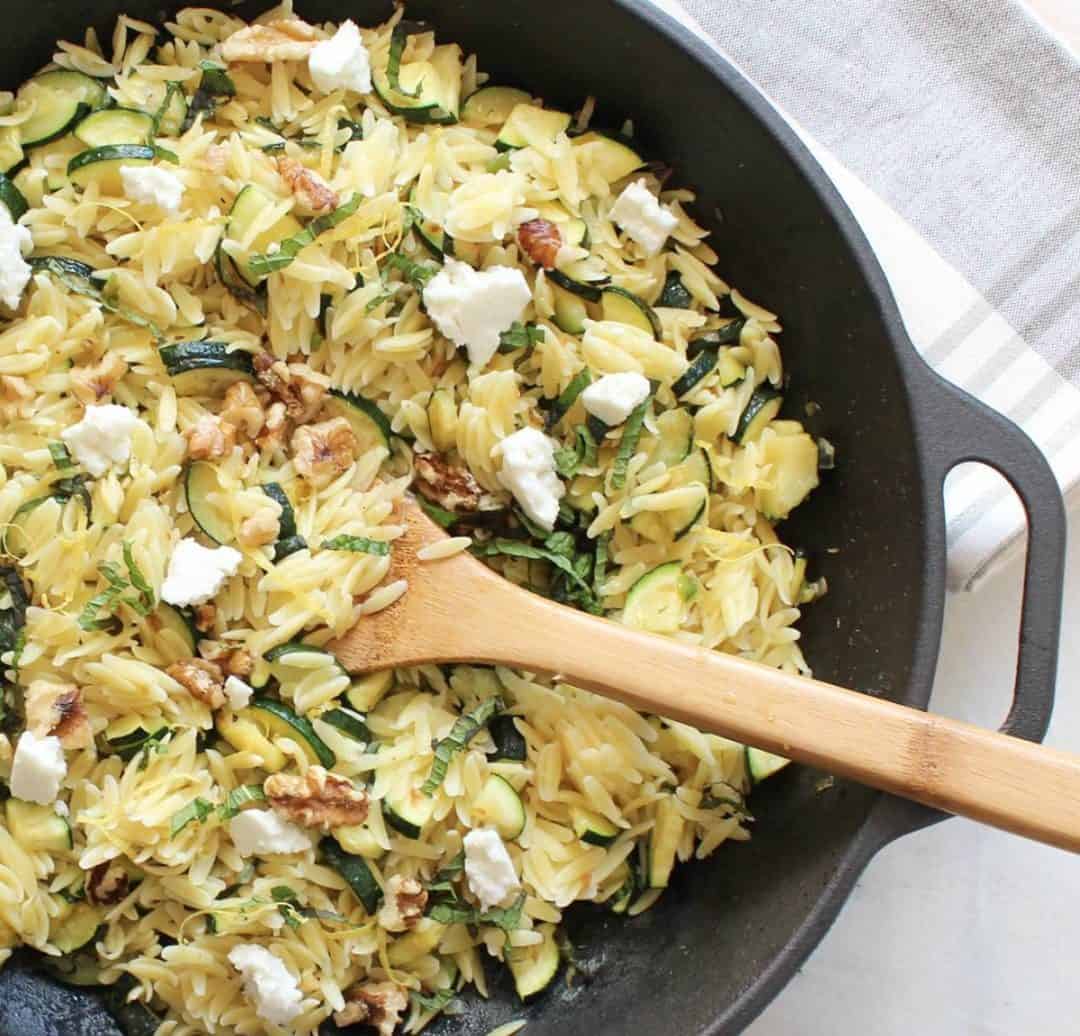 I recently collaborated on Instagram with Victoria Cookware, one of my favorite cast-iron pan companies! For this collaboration, I created a super simple and delicious summer pasta salad using their new 13″ skillet.
One of my favorite parts about Victoria Cookware is that their pans come pre-seasoned. If you've ever had to season a cast-iron pan, you can imagine how nice pre-seasoned pan is.
The week I received the pan I had about 5 pound of fresh zucchini from the farmers market on hand which inspired me to make a zucchini dish. I had also visited Harley Farms the week before where I picked up some fresh goats milk ricotta. Yum!
Pasta salad is great for the summer because it's so quick and easy to make. You can make it ahead because it also holds up well and doesn't need to be served warm which is perfect for summer BBQs.
If you need a side dish for your next BBQ, give this orzo pasta salad a try! Also, check out one of my favorite dishes ever from my last collaboration with Victoria Cookware here.